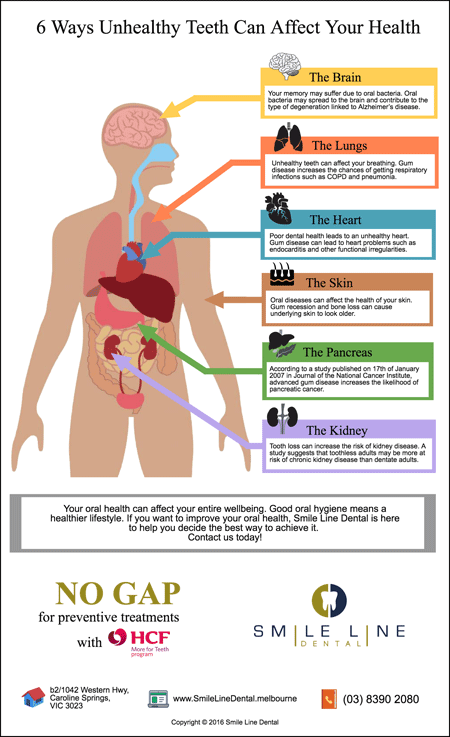 Poor dental hygiene can result in various health issues. Unhealthy teeth can cause a host of health problems such as heart disease, respiratory problems and unhealthy skin. The mouth is deemed as the "gateway to the body", thus the bacteria from your teeth and gums can affect your general health in many different ways.
Keeping your teeth and mouth healthy is not difficult at all. All you need is to maintain good dental care daily such as brushing your teeth twice a day, using dental floss once a day and visiting your dental team once or twice a year.
In addition, avoiding acidic drinks and sugary foods as well as committing to a healthy lifestyle can help improve the health of your teeth and gums, preventing the occurrence of various dental problems.
Maintain a healthy and beautiful smile for life by visiting your dental partners in Caroline Springs here at Smile Line Dental. We provide a wide range of preventative and restorative dental treatments to improve not just your oral health but also your overall wellbeing.
Contact us on (03) 8390 2080 or book your appointment online. NO GAP for Preventative Treatments with HCF.