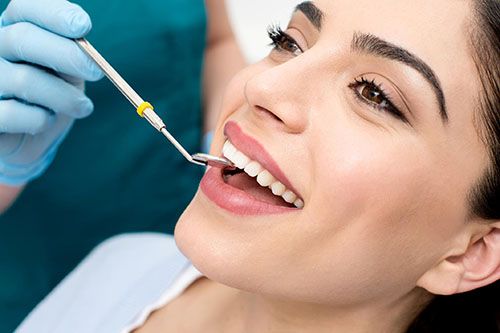 Smile Line Dental offers a comprehensive range of general dentistry and cosmetic dental services including emergency pain management. We are conveniently located on Western Highway in Caroline Springs, and our modern facility has been designed with patient comfort in mind to ensure that everyone has a pleasurable dental experience with us.
We place high value on patient satisfaction and building lasting relationships – patience, gentleness and skill. Our main focus is on involvement in the local community, identifying patients' needs, developing individualised treatment plans and preventative programs.
Our Services
Preventive Dentistry
We are highly experienced in catering to the needs of children, adults and even the oldest member of your family. Our team aims to deliver exceptional preventive care to keep your smile healthy and beautiful for a lifetime.
General Dentistry
We provide general dental care for you and your family. We use the latest dental equipment and technology to restore damaged teeth caused by decay, trauma and various diseases.
Cosmetic Dentistry
Our skilled cosmetic dentists are experienced in applying veneers as well as beautiful crowns and other cosmetic dental restorations. If you think your smile needs a makeover, we have the solution right here.
Restorative Dentistry
Aside from bringing back the functionality of your teeth and the confidence in your smile, restorative dental treatments are also performed to prevent the consequences of tooth loss. With proper care, tooth replacements can last for decades.
Emergency Care
dental emergencies such as tooth pain, knocked-out tooth and broken restorations must be addressed as soon as possible. If you are in pain and require immediate care, call your emergency dentist at Smile Line Dental immediately.
Our Dental Technology
We are equipped with three surgeries and state of the art equipment. In-house digital X-ray facilities are available to get the treatment done on the day; thus, no more going externally for your OPG and coming back to get treatment.
Contact us today!
You are just one step away from having the smile you always wanted. Your dentist in Caroline Springs at Smile Line Dental will give you a fully informed outline of all your treatment options, costs and times.
For more information about our dental services, contact us on (03) 8390 2080 or book your appointment online.