Our dental professional are dedicated to providing your entire family with comprehensive and high-quality dental care. Your Caroline Spring dentist is highly experienced in catering the needs of children, adults and even the oldest member of your family. At Smile Line Dental, we aim to deliver exceptional preventive care to keep your smile healthy and beautiful for a lifetime.
Our preventive care services include:
Dental check-ups
Clean
Radiographs (X-ray)
Dental Check-ups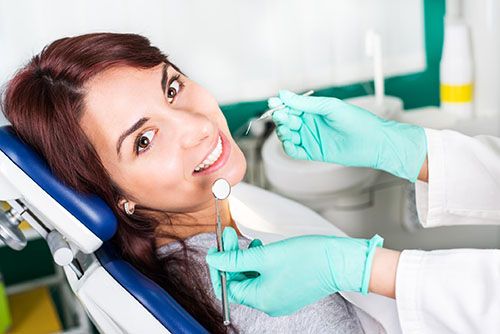 If you are a new patient, you will receive a thorough oral assessment so you and your dentist can get acquainted with each other while they identify your specific treatment needs. The frequency of your routine check-ups is determined by your gum health and the rate of progression of cavities.
Your check-ups and examination will include analysis of diagnostic x-rays, evaluation of gum disease, detection of dental decay, tumours, cysts and bone loss, including examination of tooth structure for damage and decay.
Professional Dental Cleaning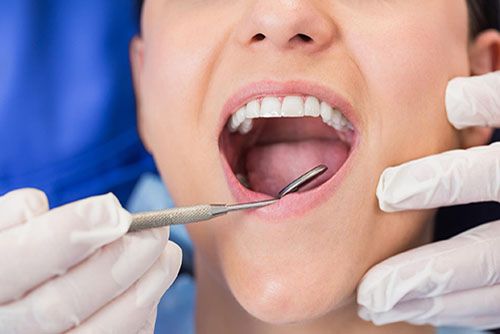 Dental cleaning is performed to remove the plaque and calculus that have accumulated on your teeth, which can cause gum disease if not removed professionally. There are different types of dental cleaning. This includes prophylaxis, full mouth debridement, and scaling and root planing.
For mild to moderate tartar build-up and plaque induced gingivitis, prophylaxis is often recommended. Full mouth debridement is for patients with severe tartar build-up and who have skipped their routine cleanings, allowing the plaque to damage the gum tissue again. However, if the patient suffers from periodontitis, comprehensive periodontal evaluation as well as scaling and root planning are necessary to treat and prevent the progression of gum disease.
Dental cleaning appointment usually involves examination and x-rays if appropriate. The procedure of professional dental cleaning keeps your teeth bright and your gums in pink. Also, it leaves your breath superbly fresh and clean.
X-rays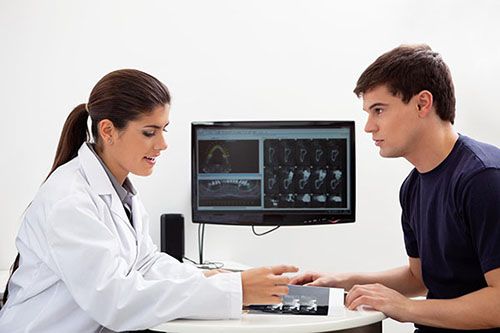 Dental x-rays or radiographs are a very essential preventive and diagnostic equipment in dentistry that provide dental professionals valuable information not detected during a regular dental examination. Depending on your needs, x-rays will be taken every 2 to 3 years.
At Smile Line Dental, we use a digital technology that emits virtually no radiation and produces excellent quality images. If necessary, our dentist may also suggest an OPG or orthopantomography to see a complete view of your lower face, which displays the entire teeth of the upper and lower jaw in one image. OPG is a large x-ray that is commonly taken when the dentist evaluates wisdom teeth.
Dental Consultation
Your just one step away from having the smile you always wanted. Your dentist in Caroline Spring here at Smile Line Dental give you a fully informed idea of all your treatment options, costs and durations. For more information about our preventive care services, contact us on (03) 8390 2080 or book your appointment online.