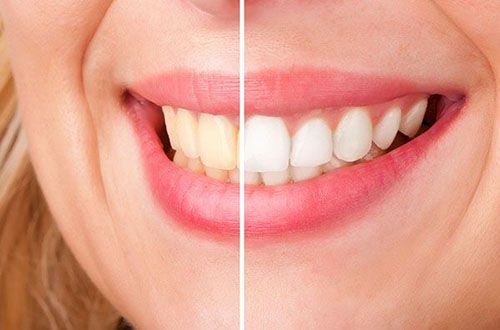 At Smile Line Dental, we know what works for your smile and provide you the best and long-lasting systems. Having a beautiful and radiant smile is essential in enhancing the aesthetic quality of your appearance. If you have a dull smile, our cosmetic dentist can transform your discoloured pearly whites in just 1 hour.
We offer the best Teeth Whitening Solutions:
ZOOM In-Chair Whitening
POLA Take Home Whitening
These systems are safe and effective and last a long time. With good home care and oral hygiene habits, you will experience very minimal whitening loss over time. Because they are completely safe, our whitening treatments won't harm your teeth or gums.
ZOOM In-Chair Whitening
ZOOM! has the best dental whitening available. Though there are various tooth whitening products such as laser whitening, whitening toothpaste, whitening gels and trays, whitening strips and more, Zoom whitens better and faster. In just 45 minutes, dull pearly whites get an average of 8 shades whiter. Most of all, ZOOM In-Chair Whitening has been clinically proven to be safe and effective.
POLA Take Home Whitening
POLA tooth whitening system has a variety of treatment options. At Smile Line Dental, we offer POLA Take Home Whitening system. We will fabricate a tray to custom fit your teeth. The safe whitening agent is applied to your custom made tray. The tray can be worn anywhere from 30 minutes a day to overnight, which will depend on the solution you and your dentist find most appropriate.
Dental Consultation
Your just one step away from having the smile you always wanted. Your dentist in Caroline Spring here at Smile Line Dental give you a fully informed idea of all your treatment options, costs and durations. For more information about ZOOM In-Chair Whitening and POLA Take Home Whitening system in Caroline Springs, contact us on (03) 8390 2080 or book your appointment online.